Play It Weird!
The early days of roleplaying were pretty wide open; anything was possible. DCC embodies and extends the gonzo spirit of a time before fantasy roleplaying became solidified around a core set of tropes.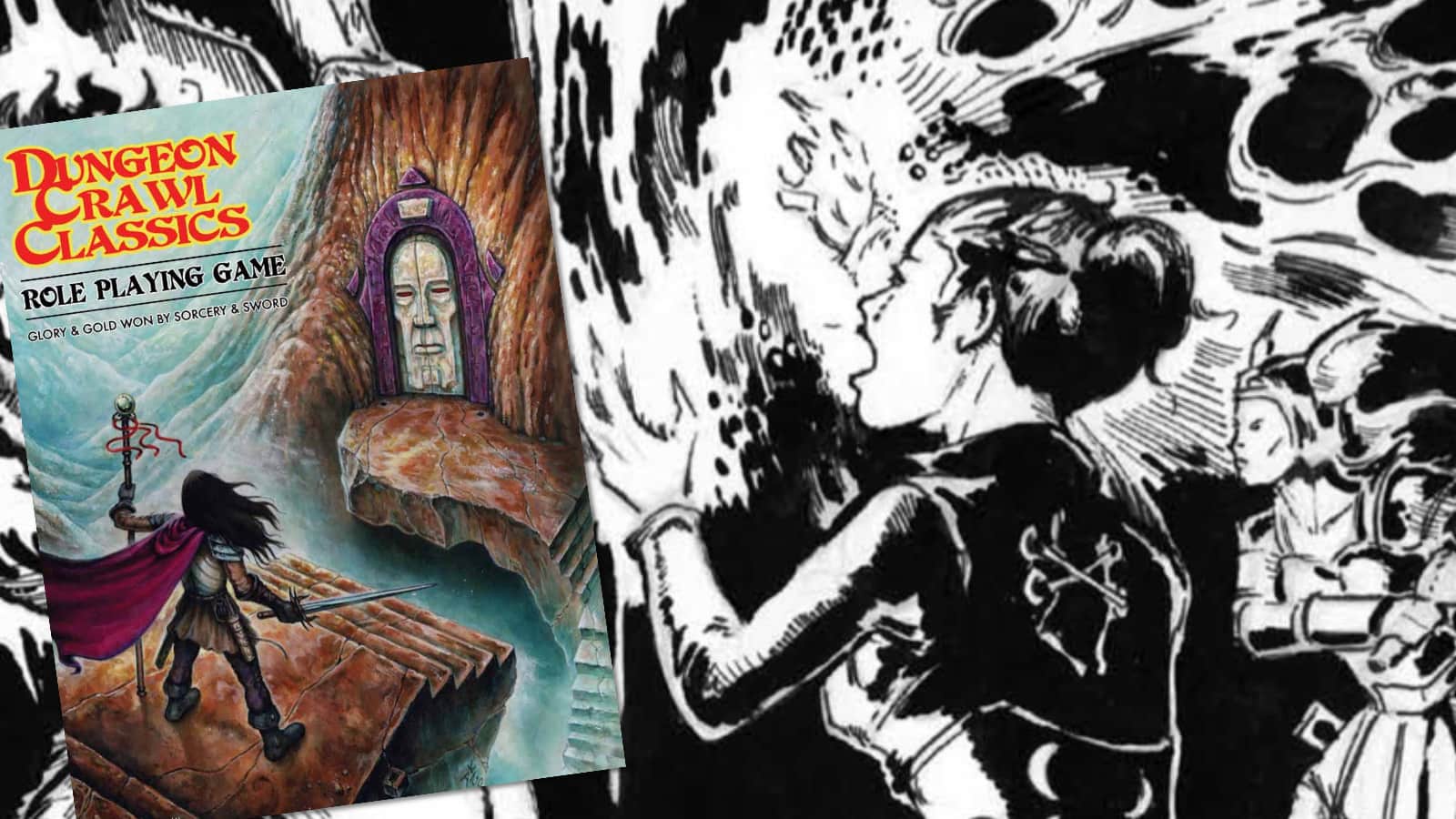 Dungeon Crawl Classics is built from the DNA of early D&D, but incorporates plenty of unique elements. The massive rulebook incorporates hundreds of illustrations created in the style of 1970s fantasy roleplaying.
Here's how publisher Goodman Games describes Dungeon Crawl Classics:
Return to the glory days of fantasy with the Dungeon Crawl Classics Role Playing Game. Adventure as 1974 intended you to, with modern rules grounded in the origins of sword & sorcery. Fast play, cryptic secrets, and a mysterious past await you: turn the page…
What Fans Love About Dungeon Crawl Classics
Old School Style – The DCC rules draw heavy inspiration from early versions of D&D but are intended to create a freewheeling style of play rather than copy a particular D&D ruleset.
Zero Level – Player characters start at 0 level, rather than 1st level, and players are encouraged to create two or three of them, because it is likely that at least one will die before reaching 1st level.
New Dice – In addition to the standard 4-, 6-, 8-, 10-, 12-, and 20-sided dice, DCC uses 3-, 5-, 7-, 14-, 16-, 24-, and 30-sided dice.
Reviews
"I've had multiple short DCCRPG sessions where we have made characters and completed a dungeon mission/adventure in one sitting. So much fun!" — Daren Commons, Neradia
"So, my overall impressions of the game… It's a lot of fun." — On First Blank
See Dungeon Crawl Classics in Action
Community
Buy It