Tell centuries of stories large and small in your own world of endless possibilities!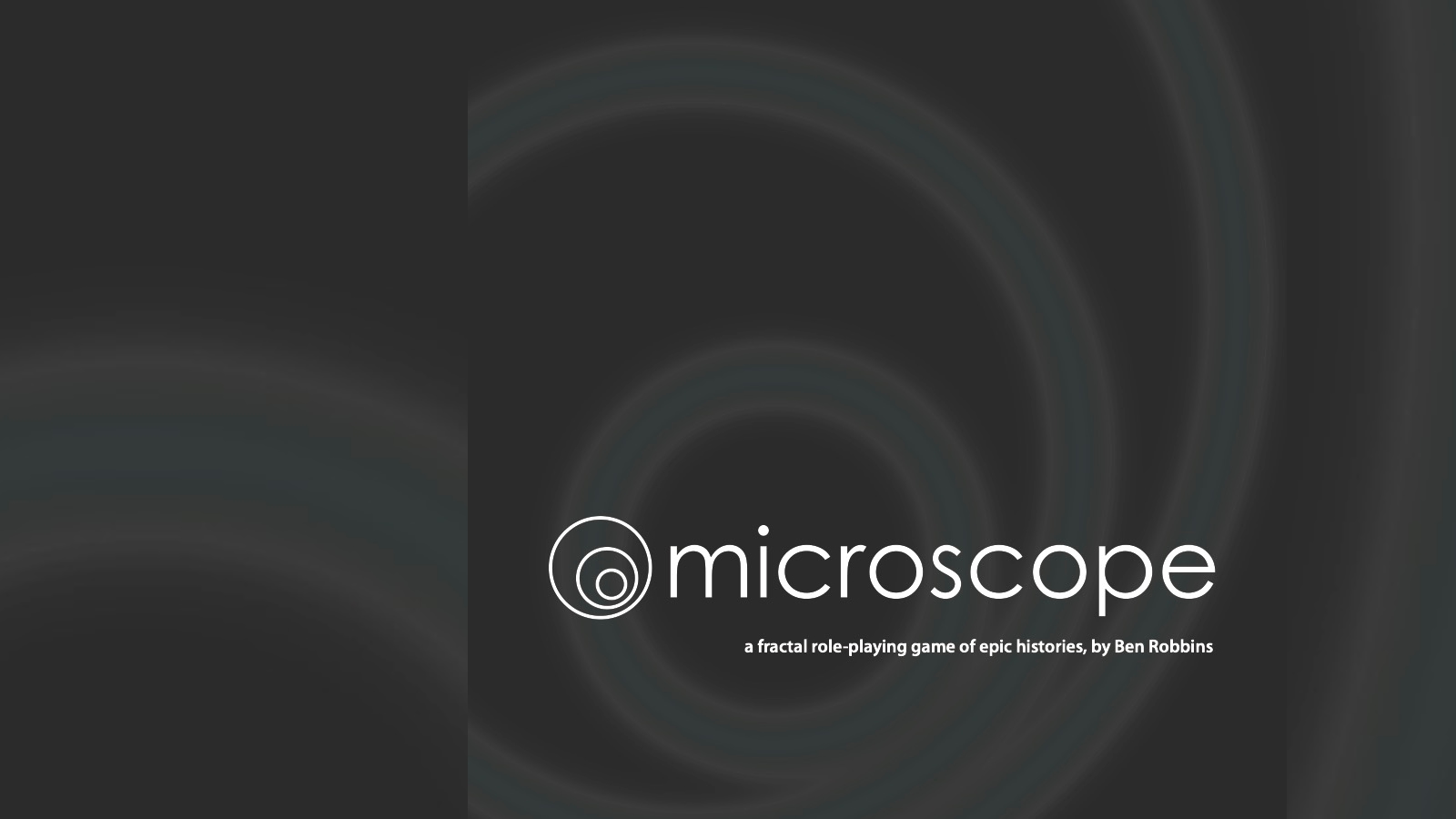 Microscope is unique. It can be used to model the events of a region, a continent, a world, or a galaxy. It can cover years, decades, centuries, or millennia. Creation of a collaborative history is the name of the game. While Microscope can be played as a stand-alone affair, many groups use it in to establish the backstory and setting for a campaign to be played using another game.
Here's how publisher Lame Mage Productions describes Microscope:
Mock chronological order. Defy time and space. Build worlds and destroy them. A role-playing game for two to four players. No GM. No prep. Microscope was playtested for two years by over 150 awesome gamers.
What Fans Love About Microscope
Worldbuilding – Microscope is all about worldbuilding. The worlds you build can be an end to themselves, or be used as the basis for a campaign that uses another RPG.
Collaboration – There is no GM in Microscope, and the focus of the game is on collaborative creation.
Variable Depth – The outline of the history you create can stretch through thousands of years and still have myriad discrete moments where the course of events hinges on individuals.
Reviews
"It speaks to the writer and worldbuilder in me, and is an incredible tool for creating fun and interesting stories." — Sindarundome
"It is tremendously fun, full of possibility and at this point will become my go to game for sessions where we're short-handed or I need to do something pick up." — Lowell Francis, Age of Ravens
See Microscope in Action
Community
Buy It
Snag the book and PDF from Lame Mage Productions
Grab the PDF at DriveThruRPG