Soviet women fight Nazis in the air and fight for respect on the ground!
Beset by Nazi invaders, the Red Air Force put women pilots into the cockpits of antiquated aircraft and gave them the mission to harass the German lines in astoundingly dangerous night raids.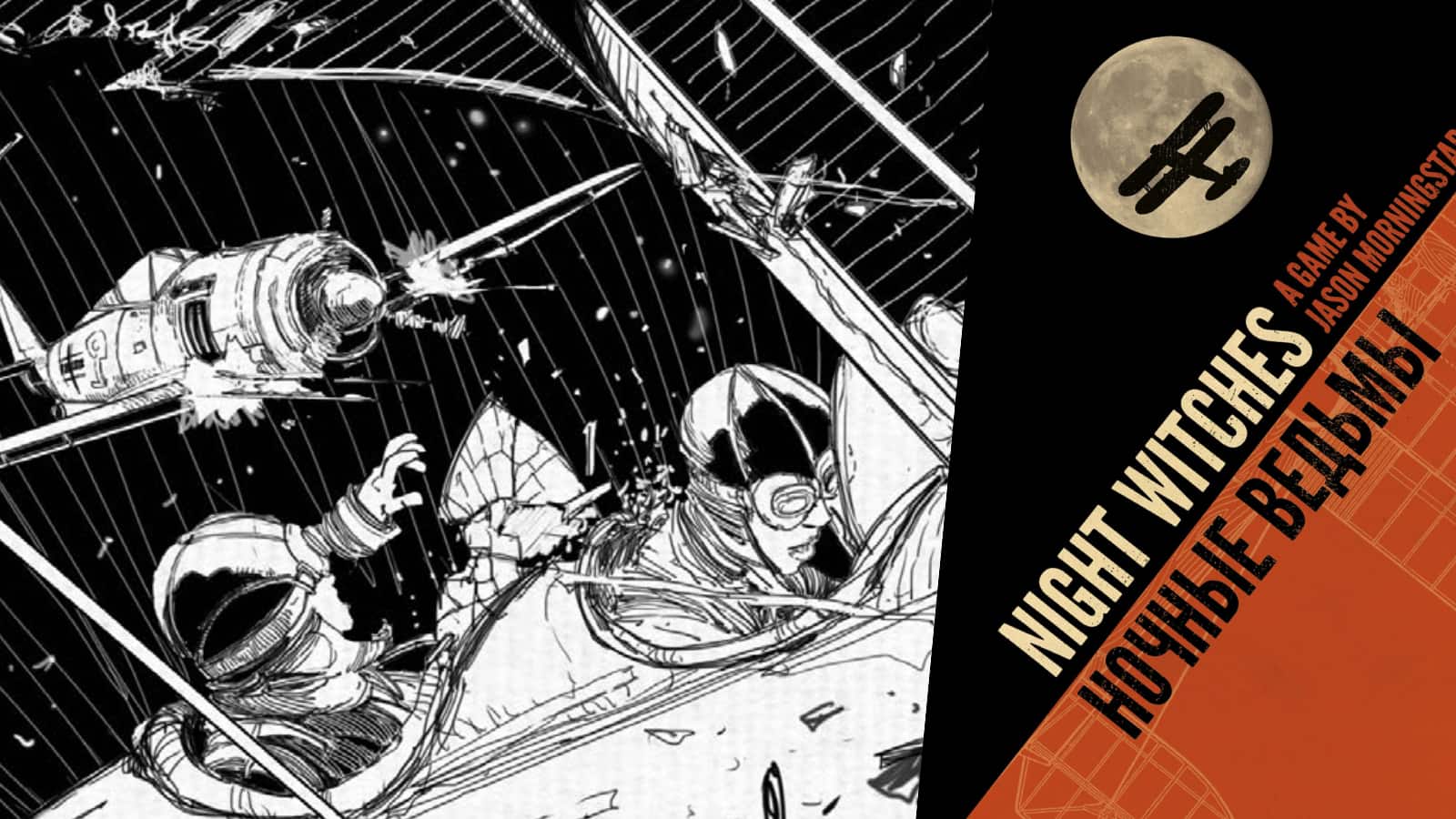 These women women came to be known by the Germans as The Night Witches. In the game players take on the role of women aviators, fighting the Germans by night and confronting the sexism of their male comrades by day. Using Powered by the Apocalypse mechanics, the game delves into the horrors of combat and the challenges of interpersonal conflict with equal vigor. It is suitable for one-off and campaign play.
Here's how publisher Bully Pulpit Games describes Night Witches:
As a member of the 588th Night Bomber Regiment, you'll answer the call of your Motherland in her darkest hour. Can you do your duty and strike blow after blow against the Fascists? Can you overcome discrimination and outright sabotage and rise above your sexist comrades? Are there limits to patriotism—or endurance? Play Night Witches and find out!
What Fans Love About Night Witches
Women Heroes – You can play a female character in any roleplaying game, but playing women characters is the point in Night Witches.
Historical Setting – This is a meticulously-researched game, and the historical context directly influences characters and their relationship to each other.
Interpersonal Conflict – The Powered by the Apocalypse mechanics were built with non-combat conflict in mind, and such interactions are a critical element of the game.
Reviews
See Night Witches in Action
Community
Buy It
Grab the free preview PDF from Bully Pulpit Games
Buy the book at Atomic Empire
Buy the PDF at DriveThruRPG