Any kind of character, any kind of adventure, any time!
Risus, first published in 1993, is a truly lightweight universal system — the entire rulebook fits on four pages. Written with a humorous tone, it is best-suited to one-shots and quick pick-up sessions but can also be used for campaign play.
Risus is free to download.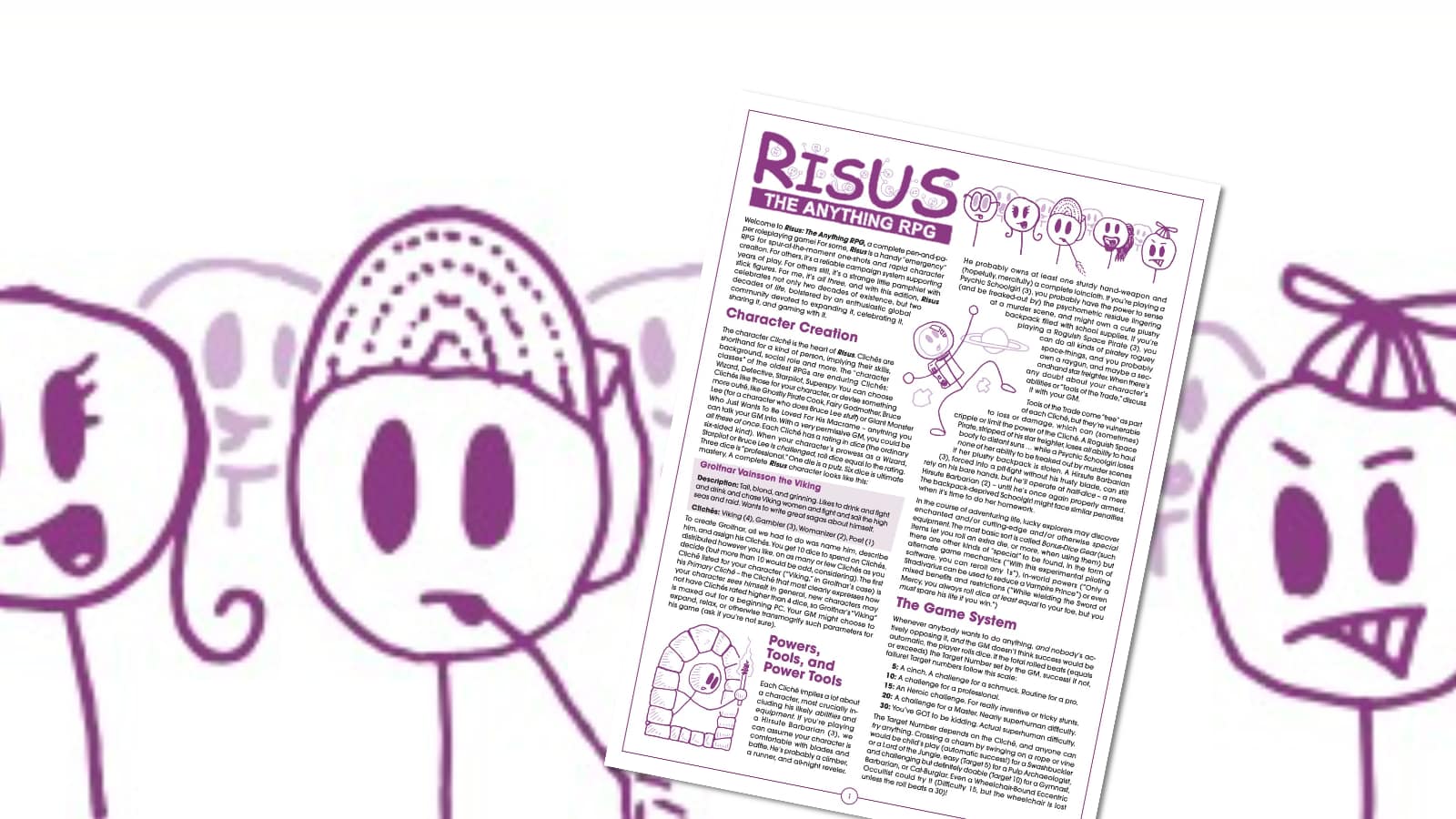 Here's how S. John Ross, the game's creator, describes Risus:
For some, Risus is a handy "emergency" RPG for spur-of-the-moment one-shots and rapid character creation. For others, it's a reliable campaign system supporting years of play. For others still, it's a strange little pamphlet with stick figures. No matter what you think it is, there's no wrong way to play.
What Fans Love About Risus
Reviews
See Risus in Action
Community
Get It