Take your place in the Age of Heroes and fight the forces that threaten Glorantha!
In Runequest, characters from myriad cults, cultures, and races come together to combat threats, find common purpose, and become legends.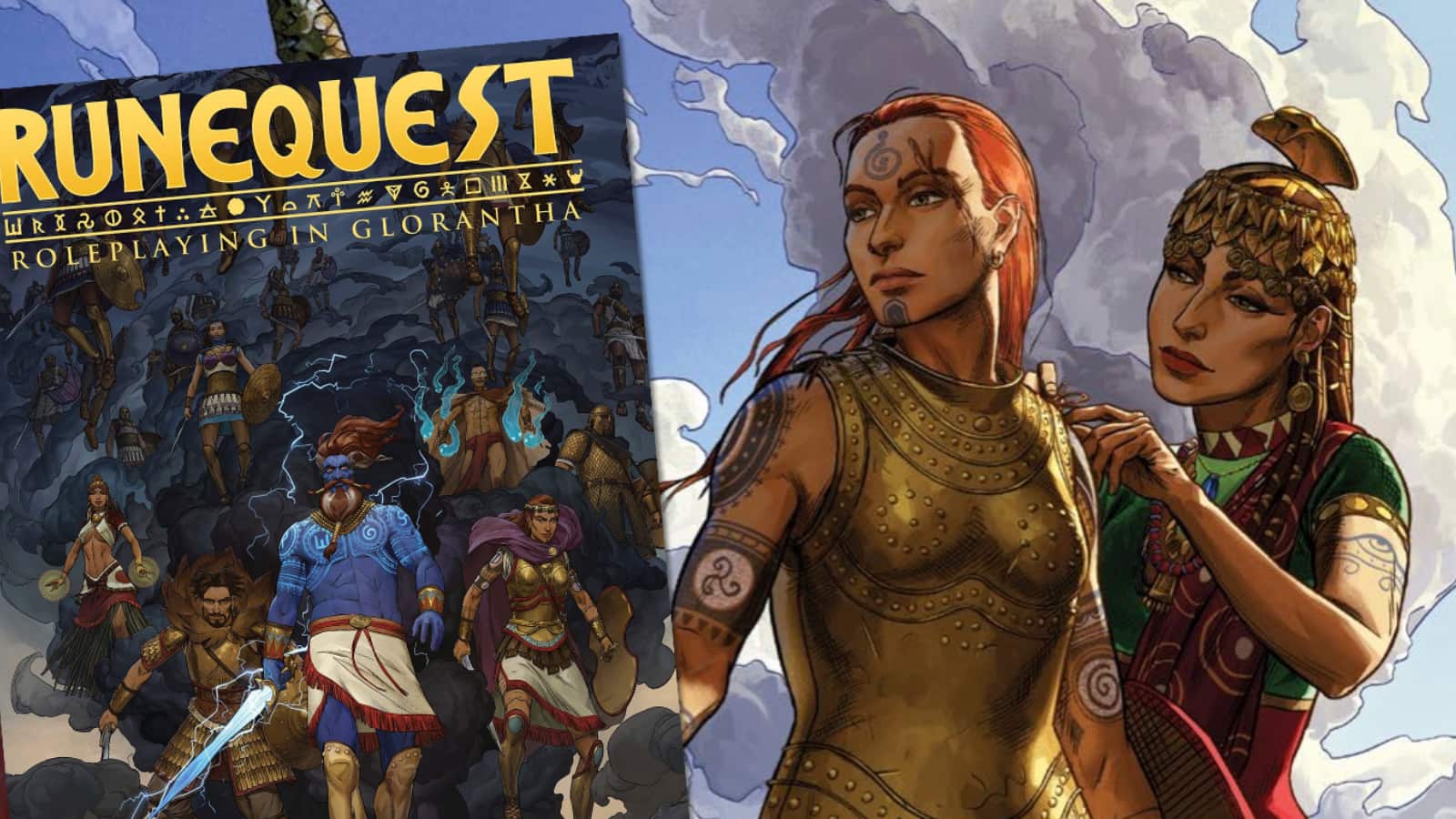 The latest incarnation of one of the earliest RPGs is more deeply intertwined with the richly-detailed Glorantha setting than ever before. Magic permeates the world, Chaos lurks in the darkness, and ties of kinship and belief really matter.
Here's how publisher Chaosium describes RuneQuest:
Playing the role of adventurers, you'll journey through a mythical, Bronze Age world, where the gods are real, family and cult define you, and magic permeates every action.
What Fans Love About RuneQuest
Starter Set Reviews
Core Rules Reviews
See RuneQuest in Action
Community
Try It for Free
Buy It