Something dangerous is happening, and you can't count on the adults to fix it!
There's something weird going on. Adults ignore it. Nobody can explain it. You must get to the bottom of it while there's still time! Tales from the Loop is a game in which kids unravel mysteries and go on strange adventures in an alternate version of the 1980s.
Built around the mechanics that power Mutant: Year Zero, the game focuses on quick setup, the creation of interesting characters, and the kind of fast-paced intrigue and excitement found in ET: The Extra-Terrestrial, Stranger Things, and of course, the Tales from the Loop show from Amazon.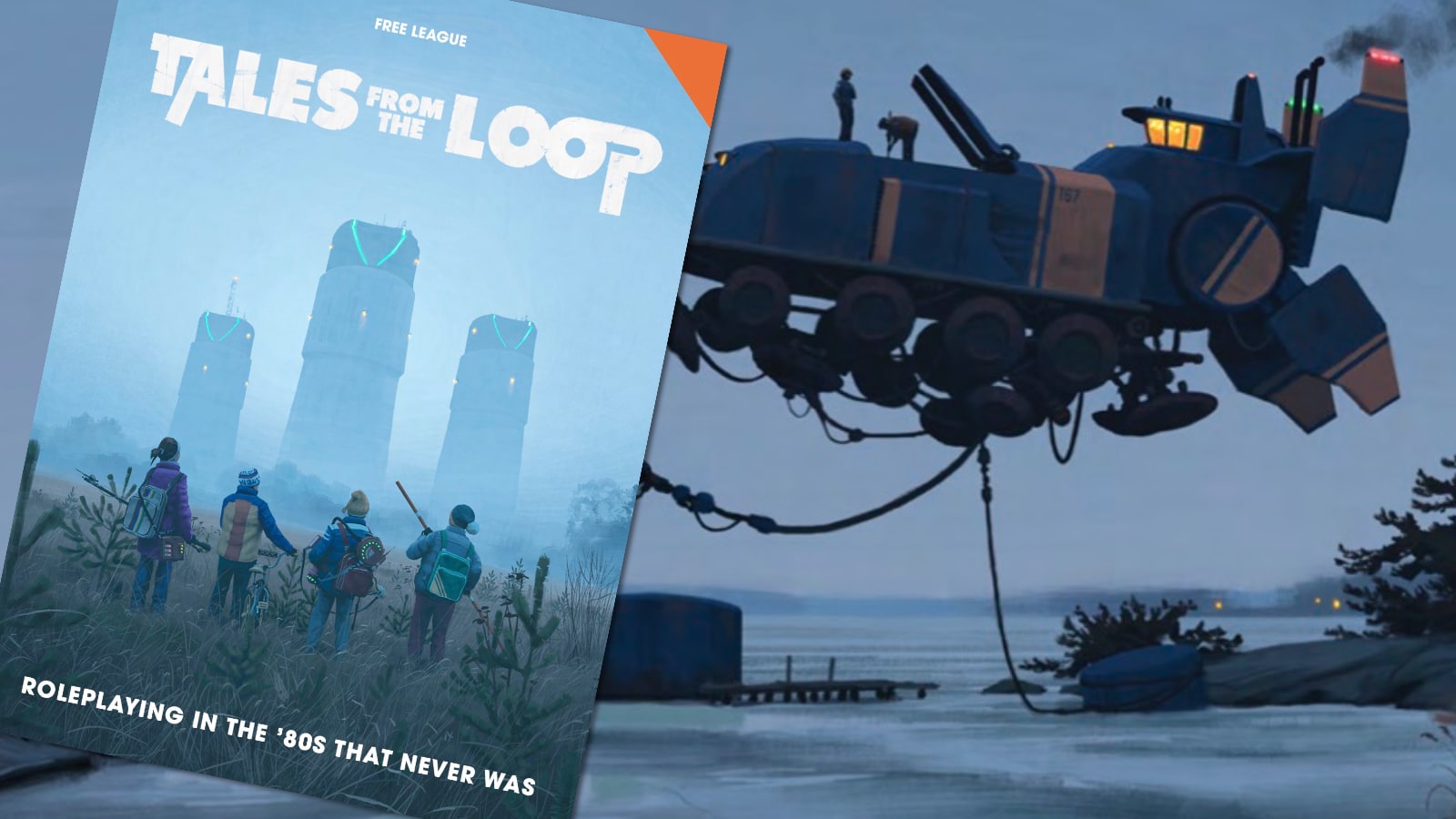 Here's how publisher Fria Logan (Free League) describes Tales from the Loop:
The landscape was full of machines and scrap metal connected to the facility in one way or another. Always present on the horizon were the colossal cooling towers, with their green obstruction lights. If you put your ear to the ground, you could hear the heartbeat of the Loop – the purring of the Gravitron, the central piece of engineering magic that was the focus of the Loop's experiments. Scifi artist Simon Stålenhag's paintings of Swedish 1980s suburbia, populated by fantastic machines and strange beasts, have won global acclaim. Now, you can step into the amazing world of the Loop.
What Fans Love About Tales from the Loop
Reviews
See Tales from the Loop in Action
Community
Buy It