The world is on the brink. What will you fight for, who will you trust?
From the teeming cities of Tripol and Justitian to the horrifying swamps of Franka and the frozen reaches of Pollen, characters serve Clan or Cult as well as themselves. Nothing is easy, whether it be fighting the Demiurge, unraveling the secrets of the Stream, or building a merchant empire.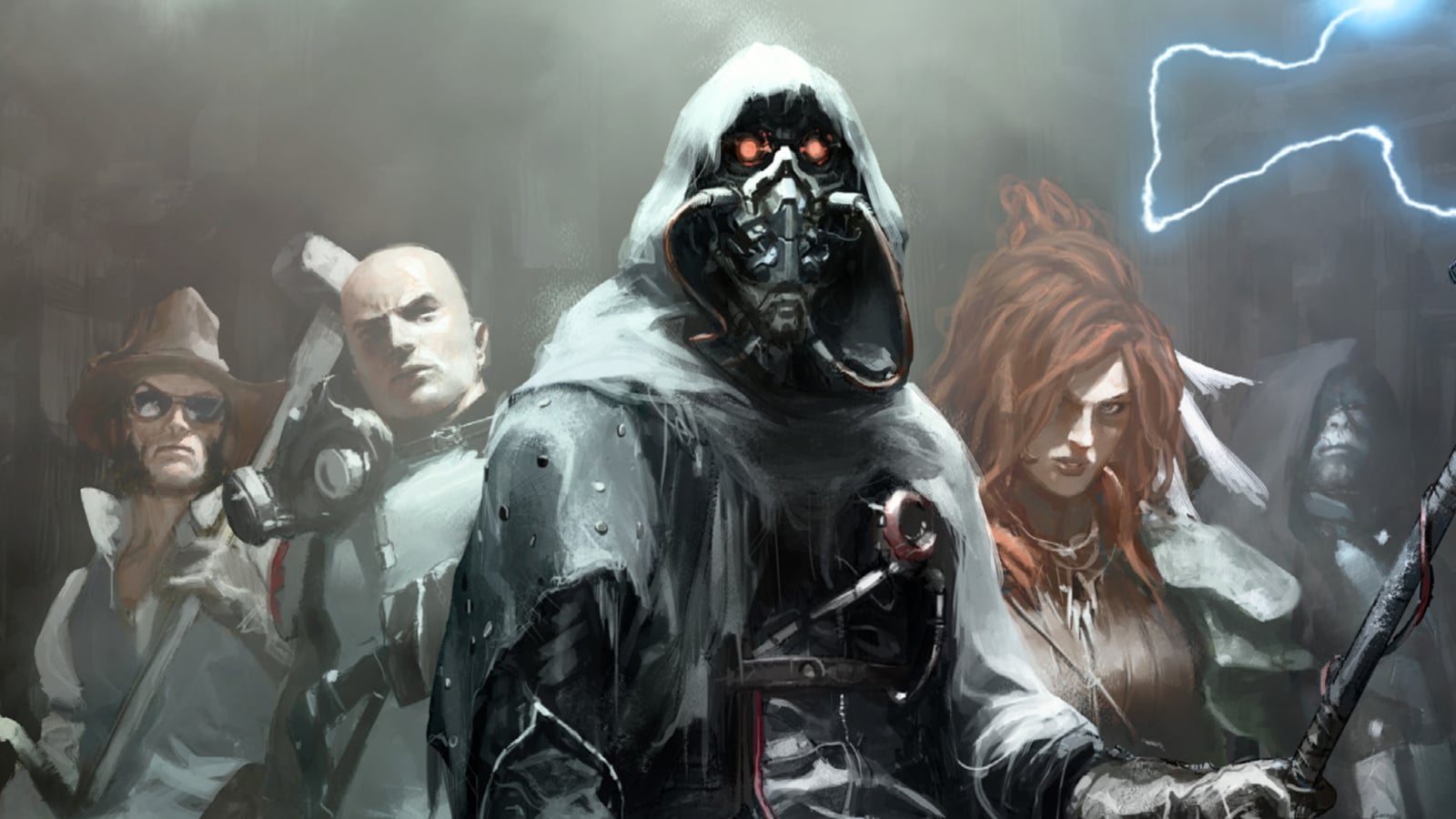 This two-volume, 704-page game presents a world rebuilding from a catastrophic meteor strike that nearly wiped out civilization 500 years earlier. Belief plays as big a role as technology in the world ofDegenesis: Rebirth, and secrets old and new abound. As factions vie for control, they also face the horror of an implacable foe that seeks to replace humanity.
The game uses a medium-crunch d6 dice pool system to model a gritty, dangerous environment. The Degenesis: Rebirth mechanics are lethal and explicitly players should avoid combat unless there's no other way out. If fighting breaks out, it's bet to have a plan and a few tricks up your sleeve.
Degenesis is a game for mature participants, touching on adult themes, and the rulebooks and supplements contain some nudity and vulgar language.
Here's how publisher Sixmorevodka describes Degenesis:
Mankind is under siege. The enemies of Homo Sapiens are drawing closer. Day by day, they gain more followers, more territory, more power. AMSUMO machine men stalk the ruins in preconditioned patterns. Sleepers, elite soldiers from the past awake to bathe civilization in warfare and bloodshed. Marauders, rotting, undying gods wield weapons of mass destruction and wreak havoc across the land. But man has to face his greatest enemy yet: Homo Degenesis, spawn of the Primer, rises from the craters, each breed wielding powers that bend the laws of reality.
What Fans Love About Degenesis
Reviews
Check out Degenesis: How to Start Playing
Community
Try It & Buy It
Note that Degenesis titles are no longer in print. The website and PDFs are still available as listed above. Note that the PDFs are free as in beer, not as in speech.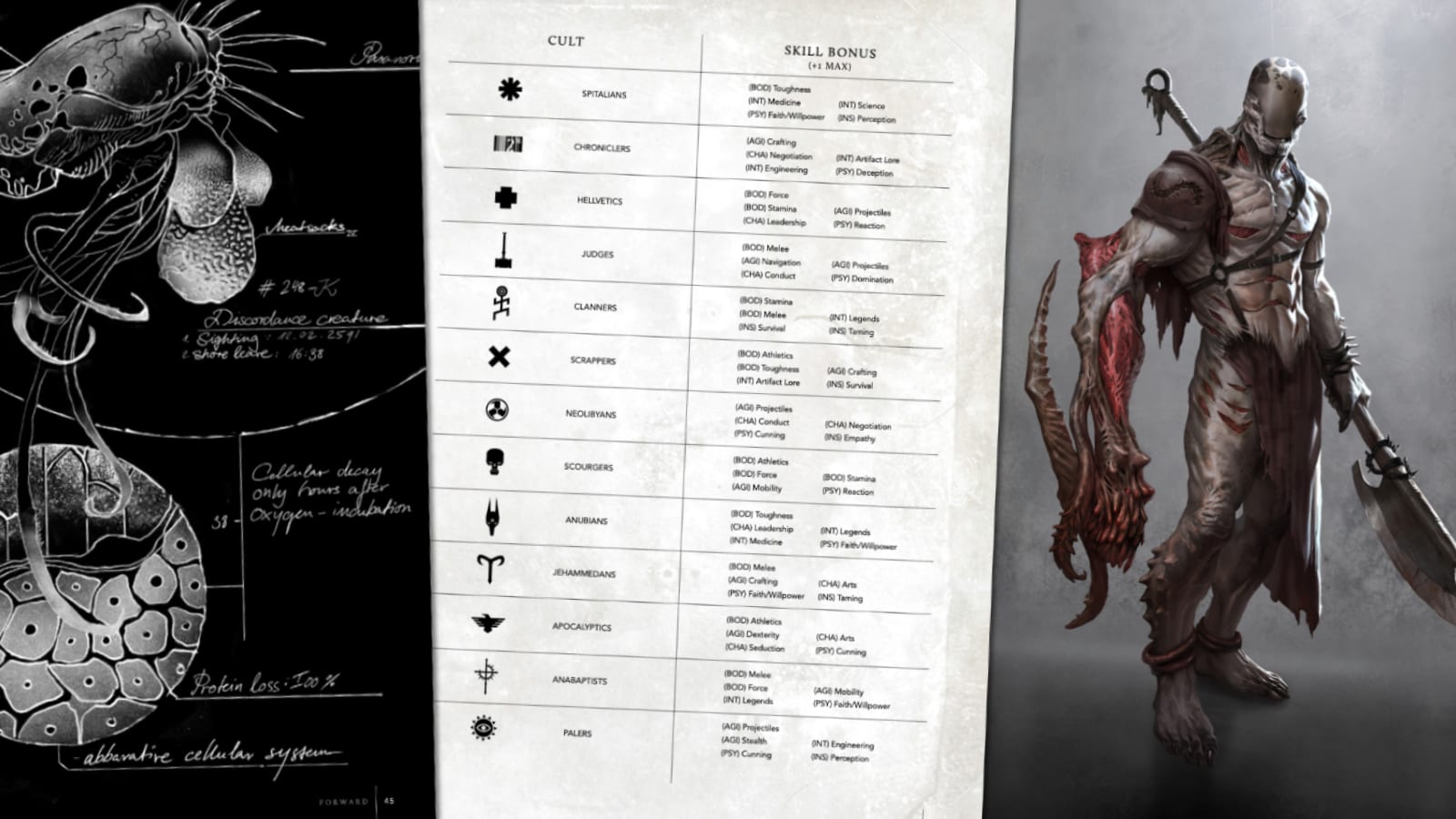 Train to Baikonur
T2B is a UJ spinoff devoted exclusively to Degenesis. There you'll find the latest Degenesis news, links, tips, and more.
More UJ Degenesis Content
Bonus